Angela D. Gupta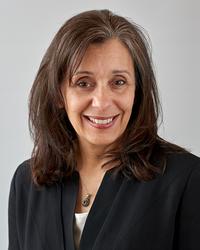 With over 28 years of legal experience, Angela brings a wealth of knowledge to her work as a neutral. Most recently, Angela spent 20 years working closely with federal judges in the District of Kansas to help resolve thousands of cases involving a wide range of federal and state laws. In this capacity, Angela was at the forefront of judicial decision-making at nearly every stage in the court process including hundreds of court hearings and trials. Angela also currently provides legal analysis and decision-making expertise on a Special Master legal team regarding summary judgment, evidentiary, and trial-related matters in the
Opioid MDL Litigation
in the Northern District of Ohio.
Previously, Angela served as an Assistant United States Attorney, advocating on behalf of the United States, federal agencies, and federal employees in matters involving employment, civil rights, labor, personal injury, debt collection, tax, bankruptcy, and foreclosure matters under federal and state law. Additionally, in private practice, Angela litigated on behalf of corporations and individuals regarding employment, commercial, and bankruptcy disputes. Her experience included first and second chair trial work, court hearings, all aspects of discovery including depositions and expert witnesses, pleadings, motions practice, mediation, and settlement negotiations.
Angela is an Approved Mediator in the State of Kansas and has completed additional training at the Straus Institute for Dispute Resolution's Mediating the Litigated Case program at Pepperdine Law School. Angela frequently speaks on mediation topics in legal and mediation education classes and serves as a mediation coach for attorneys and professionals in training at Johnson County Community College. Additionally, Angela is active in several local bar organizations and serves on the Board of Directors for Kansas Legal Services, Inc.
To schedule a mediation with Angela, please call 785-357-1800 and asked for Dawn
Areas of Focus:
Employment, including wrongful termination, non-compete, discrimination, retaliation, and wage claims
Business/Commercial/Breach of Contract
Insurance Disputes
Consumer Protection
Class Action/MDL/Mass Tort
Civil Rights
Negligence
Independent Investigations
Special Master
Legal Experience:
Special Master David R. Cohen, Cleveland, Ohio
Legal Team for Opioid MDL in Northern District of Ohio
U.S. District Court, District of Kansas
Chambers Attorney to Honorable Kathryn H. Vratil
United States Attorney's Office, District of Kansas
Assistant United States Attorney, Civil Division
Spencer Fane Britt & Browne LLP, Kansas City, Missouri
Associate, Employment, Commercial, and Bankruptcy Litigation
Lathrop & Norquist, Kansas City, Missouri
Associate, Business and Bankruptcy Litigation
Education and Credentials:
Mediator, Approved through Kansas Supreme Court (2013)
Attorney, Licensed in Missouri (1991) and Kansas (1992)
Pepperdine University School of Law, Strauss Institute for Dispute Resolution, Mediating the Litigated Case (2019)
Johnson County Community College, Civil Mediation Training (2013); Principles of Core Mediation: How to Settle Disputes (2013)
University of Pennsylvania, J.D. (1991)
Professional:
Kansas Legal Services, Inc., Board of Directors
Kansas City Metropolitan Bar Association, Federal Courts Advocates Section, Board of Directors
Earl E. O'Connor American Inn of Court, Board of Directors, Secretary
Johnson County Bar Association, Board of Directors, Treasurer
Kansas Bar Association, ADR Section Leadership
The Missouri Bar
Heartland Mediators Association
Asian American Bar Association of Kansas City
Association for Women Lawyers of Greater Kansas City
Kansas Women Attorneys Association
Angela D. Gupta
Associates in Dispute Resolution LLC
angela@adrmediate.com
866-357-2800 (o)
913-558-6963 (c)
For a printable CV for Angela, please click here.
Articles by Angela Gupta
The Benefits of Independent Investigations
Schedule a Mediation with Angela